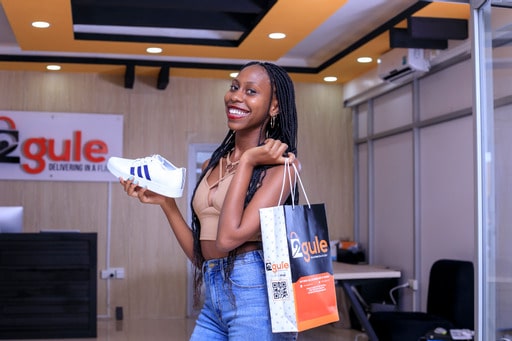 THE SECRET BEHIND 2gule's CUSTOMER SATISFACTION.
Some wiseman said, "If you have only one smile in you, give it to the people you love."
Let's rephrase, "if you have only one smile in you, shop with 2gule and leave with a bigger smile.
Consumer satisfaction with online shopping is directly dependent on a number of factors. There is a constant dilemma in the market related to the question of which online shopping determinants affect customer satisfaction. A conceptual model is defined, consisting of 26 items categorized into seven variables. These are security, information availability, shipping, quality, pricing, time & customer satisfaction.
Consumer satisfaction is the result of comparing the expectations and the experience; in other words, the consumer is pleased when the delivery meets or exceeds their expectations. In fact, this is one of 2gule's brand promise.
Satisfaction and loyalty are the key elements determining the success of the market concept implementation. Satisfied customers are the ones that will repeat the purchase if the service provider reached or exceeded their expectations.
It is significant to identify the variables of consumer satisfaction since they present the business benchmark & serve as a guide to future improvements.
As a brand and an online shopper, 2gule has experienced explosive growth due to the fact that it represents a more economic and convenient approach to purchasing in comparison to traditional shopping.

Nevertheless, in the beginning, the transition from one to another, more modern purchase method, have created a sense of concern among customers with respect to the following: leak of personal information, online fraud, inconsistency between the ordered product quality and the desired quality, unsuccessful shipping, etc.
In the next blog, I will share why Retaining the online consumers has attracted a lot of attention.
Buy from the US receive in Uganda, 2gule.