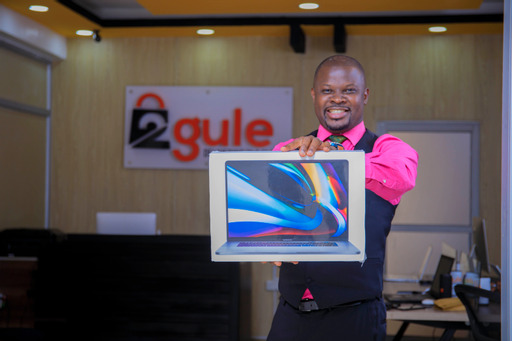 6 Tips to Shop & Ship Conveniently from USA, UK, & Canada to Uganda:
Online shopping has become increasingly popular in recent years, and with the rise of e-commerce giants like Amazon, eBay, and Best Buy, it's now easier than ever to shop for your favorite products from anywhere in the world.
However, when it comes to shopping online from international retailers, one of the biggest challenges is finding a reliable and cost-effective way to ship your purchases to your home country.
This is where a shipping company like 2gule can help, by providing a convenient and affordable solution for shipping your online purchases from the USA, UK, and Canada to Uganda.
Here are six tips for shopping and shipping conveniently with 2gule:
1. Choose the Right Retailer
When shopping online, it's important to choose the right retailer. Look for online stores that offer competitive prices, a wide selection of products, and good customer service. Some popular online retailers include Amazon, eBay, and Best Buy, all of which offer a vast array of products at competitive prices.
2. Use a Virtual Address
Many online retailers in the USA, UK, and Canada only offer shipping within their respective countries, which can be a problem for international shoppers. However, with a virtual address from 2gule, you can easily shop online from these retailers and have your purchases shipped to a local address in the USA, UK, or Canada. 2gule will then forward your packages to Uganda, saving you the hassle and expense of international shipping.
3. Check Shipping Restrictions
Before making a purchase, make sure to check the shipping restrictions of the retailer. Some products, such as electronics or cosmetics, may be restricted from shipping internationally. In addition, some countries may have restrictions on the importation of certain products. By checking the shipping restrictions beforehand, you can avoid any potential issues with customs.
4. Compare Shipping Rates
Shipping rates can vary widely depending on the retailer and the shipping method. Before making a purchase, compare the shipping rates of different retailers and choose the one that offers the most affordable and reliable shipping option. With 2gule, you can also take advantage of discounted shipping rates for bulk purchases.
5. Consolidate Your Packages
If you plan to make multiple purchases from different retailers, it's often more cost-effective to consolidate your packages and have them shipped together. This can save you money on shipping costs and reduce the amount of time you spend waiting for multiple packages to arrive. 2gule offers package consolidation services to help you save money on shipping.
6. Track Your Packages
Once your packages are shipped, make sure to track them to ensure they arrive safely and on time. With 2gule, you can track your packages in real-time and receive notifications when your packages are delivered.
Online shopping from international retailers can be convenient and cost-effective, but it's important to choose the right shipping company to ensure a hassle-free experience.
With 2gule, you can shop online from the USA, UK, and Canada with ease, knowing that your packages will be delivered safely and on time to Uganda.
By following these six tips, become a 2gulean you can make your online shopping experience even more convenient and enjoyable.